Starting from Como city center, during our Private Boat Tour around Como Lake, you could see directly from the water all Como Lake hotels and the historic villas on the west coast, from Como to Argegno.
Our Como Lake Boat Tour starts in Como town. Departure from other points may be also arranged (please specify request in the contact form) to discover Lake Como by boat.
The most famous Como Lake villas during taxi boat Tour Breva are:
Villa Olmo and Villa Saporiti;
Villa Erba Cernobbio (once's Luchino Visconti villa), in Ocean Twelve owned by "Night Fox" (Vincent Cassel), the infamous thief. In the second episode of the trilogy about the adventure of thieves headed by "Danny Ocean" (George Clooney), the group stops on Lake Como at Villa Erba. There are also scenes on Via Regina to Villa Oleandra and directly on the lake, with boat between Cernobbio and Torno;
Villa Fontanelle (once Gianni Versace house), in the past, visited by many VIPs like Sir Elton John, Sting, and Madonna;
Villa Oleandra in Laglio, one of the owners before George Clooney were the heirs of billionaire John Heinz, "the King of ketchup";
Villa Cademartori.
The most famous hotels during our Como Lake taxi boat Tour Breva are:
Villa d'Este Cernobbio (a historic villa, now one of the most famous 5-star hotel in Como Lake) visited for a dinner, during their European vacation, by the former US President Barack Obama with him family (visit official website https://www.villadeste.com/) ;
Villa Pliniana (built in 1573), a Lake Como wedding venues. The name is inspired by the famous naturalist "Plinio the Elder" and "Plinio the Younger), whom, first described the spring in the first century A.D. (for more details visit https://www.serenohotels.com/property/villa-pliniana/history/?cn-reloaded=1 ). Now is one of the best Como Lake hotels.
Other interesting points during our private charter boat Tour on Lake Como are:
Cernobbio, a necessary step in every Como Lake tour, thanks to its famous Como Lake restaurants;
Nesso, one of the most romantic spots on the lake thanks to its old-style bridge and beautiful waterfalls;
Blevio with its seven villages, straight up the hilly slopes from the lake of Como.
Duration 3 hours approximately
Price starting from 500 euro
Every Como Lake Boat hire is always customizable, based on your desire. 
Build your custom boat charter on Como Lake today, contact us.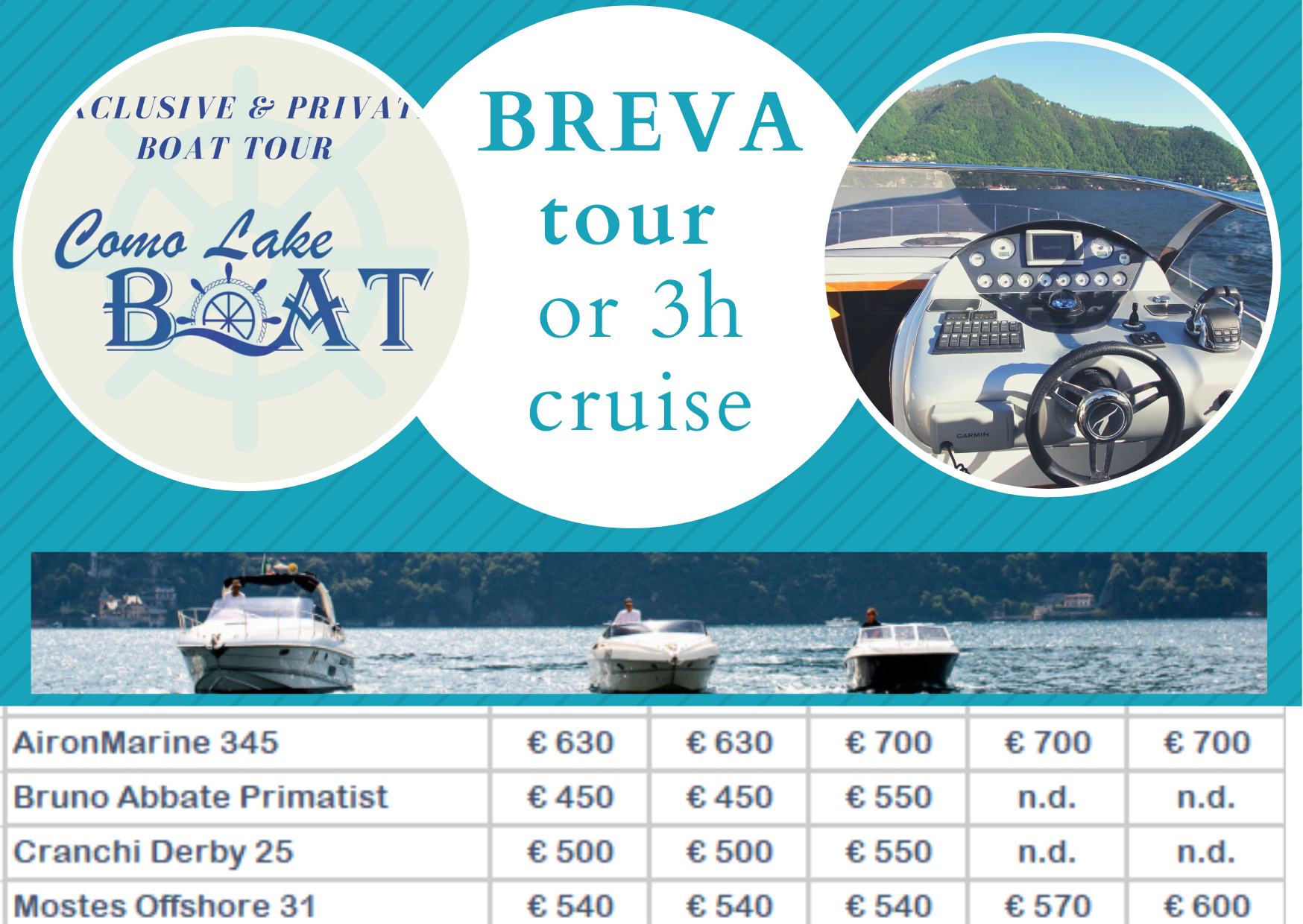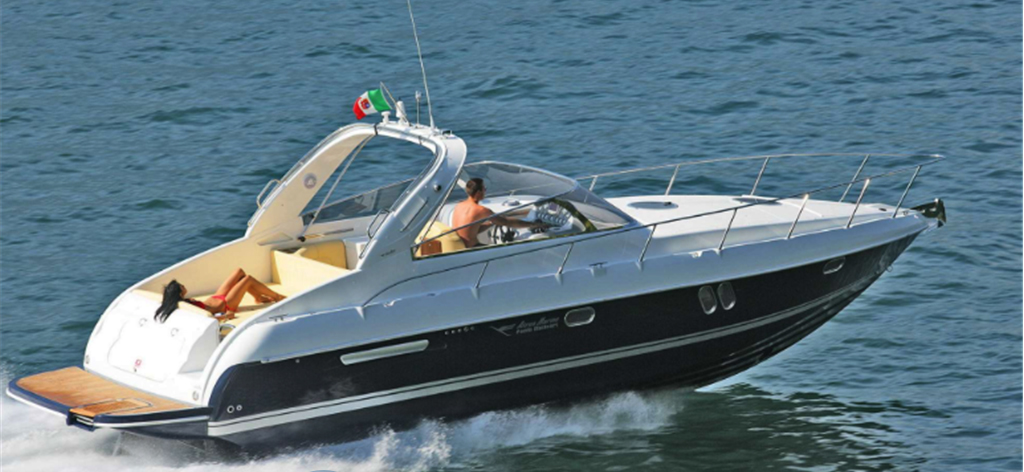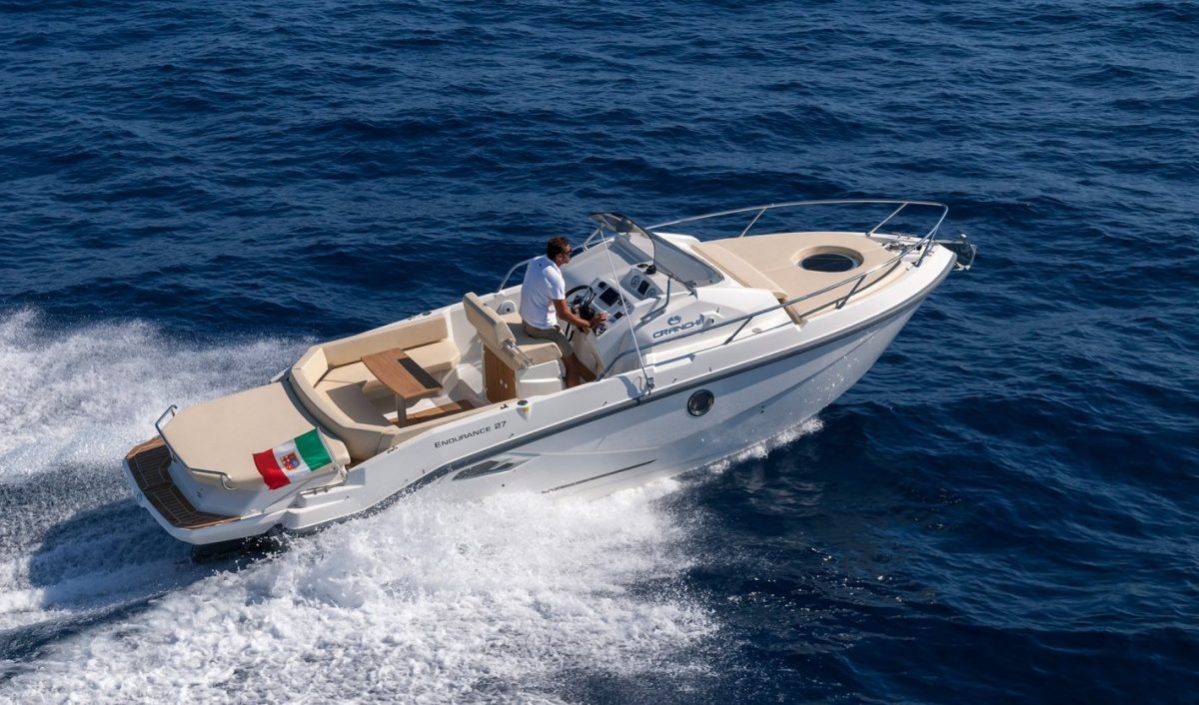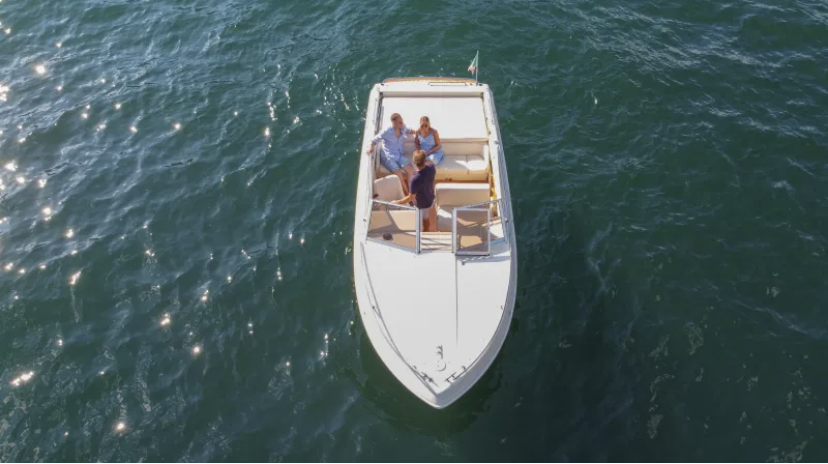 Como Lake Boat rental as called in Italian law, is an occasional rental activity, obviously with captain/skipper duly authorized.