Are you looking for a boat to hire on Lake Como and discover the most beautiful Lake Como taxi boat tour?  During our Lake Como charter boat you could enjoy under the sun, experiencing the beautiful feeling of diving in the blue water. We can organize for you a special lunch in one of the amazing restaurants or one or two stops in Bellagio, Villa Balbianello, or any other point at your choice (not included). This is the best way to discover Como Lake and its amazing scenario from a different perspective, directly from the water..
Lario Tour starts in Como town, but a departure from other points maybe also scheduled (please specify request in the contact form) to discover Lake Como by boat.
The most famous Como Lake villas during Tour Lario boat hire are:
Villa Olmo and Villa Saporiti;
Villa Erba Cernobbio (once's Luchino Visconti villa), in Ocean Twelve owned by "Night Fox" (Vincent Cassel), the infamous thief. In the second episode of the trilogy about the adventure of thieves headed by "Danny Ocean" (George Clooney), the group stops on Lake Como at Villa Erba. There are also scenes on Via Regina to Villa Oleandra and directly on the lake, with boat between Cernobbio and Torno;
Villa Fontanelle (once Gianni Versace house), in the past, visited by many VIPs like Sir Elton John, Sting, and Madonna;
Villa Oleandra in Laglio, one of the owners before George Clooney were the heirs of billionaire John Heinz, "the King of ketchup";
Villa Cademartori;
Villa Balbianello, the jewel of the lake, well-known for having been the set of famous movies such as 007 and Star Wars
Villa Cassinella, "unquestionably one of the world's finest and most exclusive retreat" for only 17 guests!! (visit  www.villalacassinella.com )
Villa Monastero in Varenna,  originally a Cistercian convent dedicated to St. Mary Magdalen. Today is an international convention center and a museum (https://www.villamonastero.eu/index.php/en/) .
The most famous Como Lake hotels during Tour Lario boat hire are:
Other interesting points in Tour Lario boat hire are:
Cernobbio, a necessary step in every Como Lake tour, thanks to its famous Como Lake restaurants;
Tremezzo, with Villa Carlotta, with its marvellous flowers and gardens;
Isola Comacina, the beatiful island of Como Lake;
Bellagio, our lovely pearl;
Varenna, a village dating back to the 11th century, a real jewel on the eastern shore of Lake Como ;
Nesso, one of the most romantic spots on the lake thanks to its old-style bridge and beautiful waterfalls;
Blevio with its seven villages, straight up the hilly slopes from the lake of Como.
Duration 5 hours approximately
Price starting from 800 euro
Every Como Lake Boat hire is always customizable, based on your desire. 
Build your custom boat charter on Como Lake today, contact us.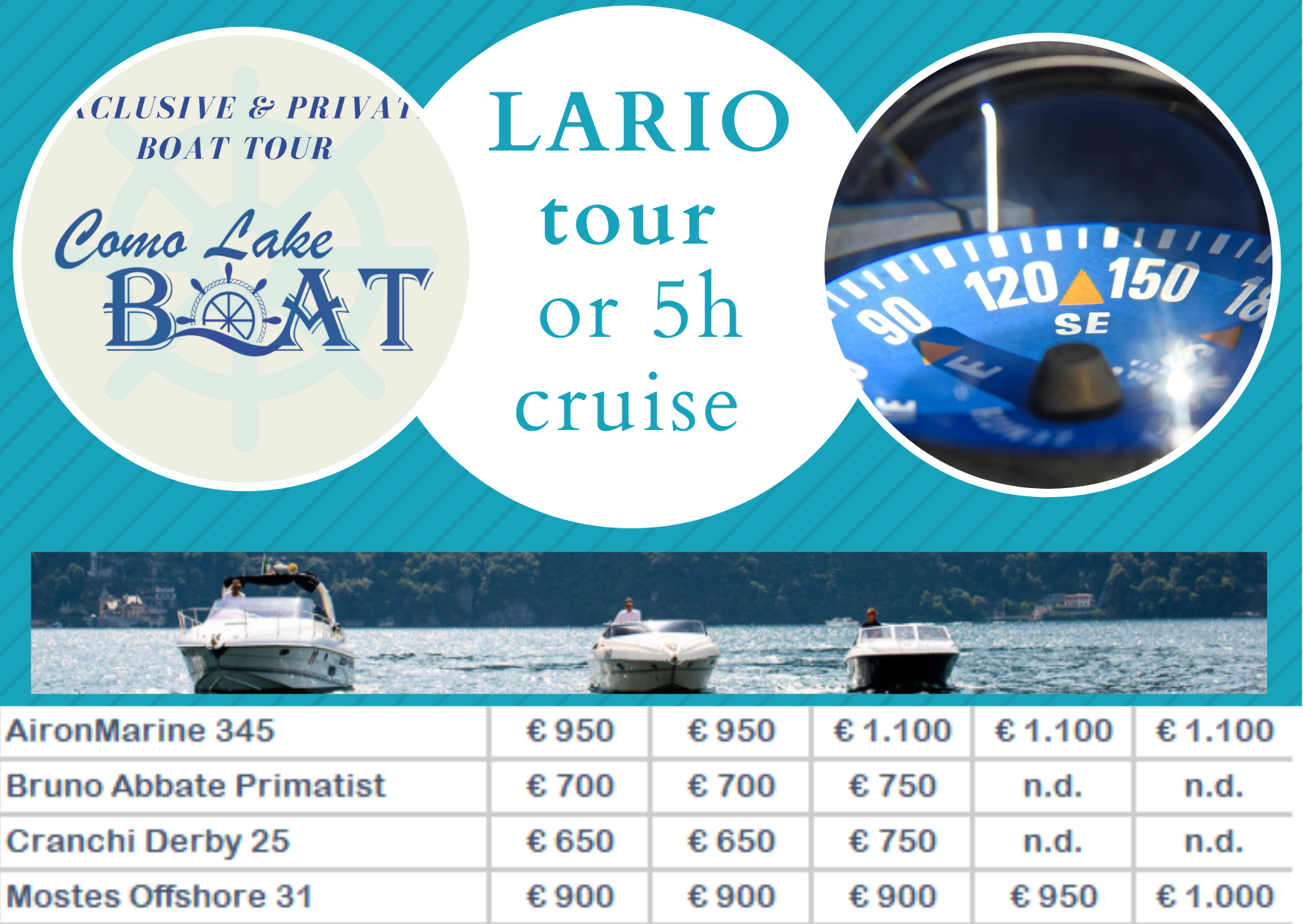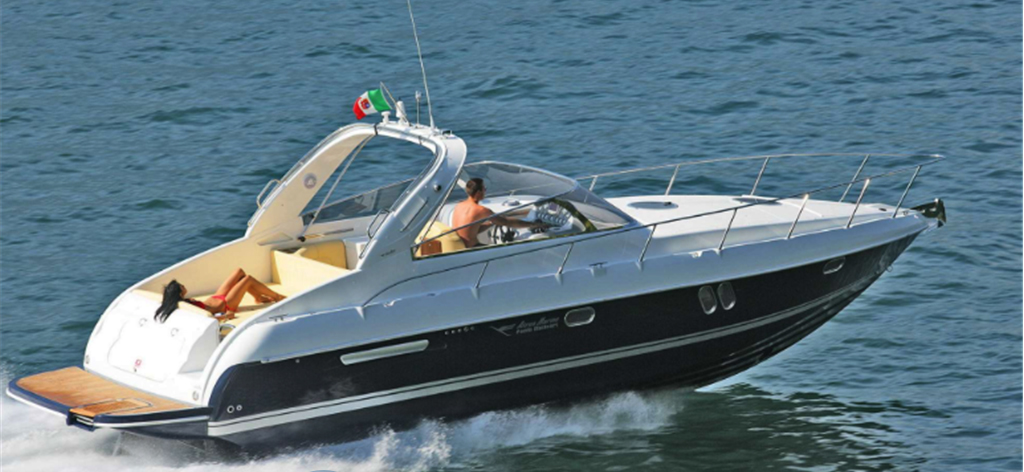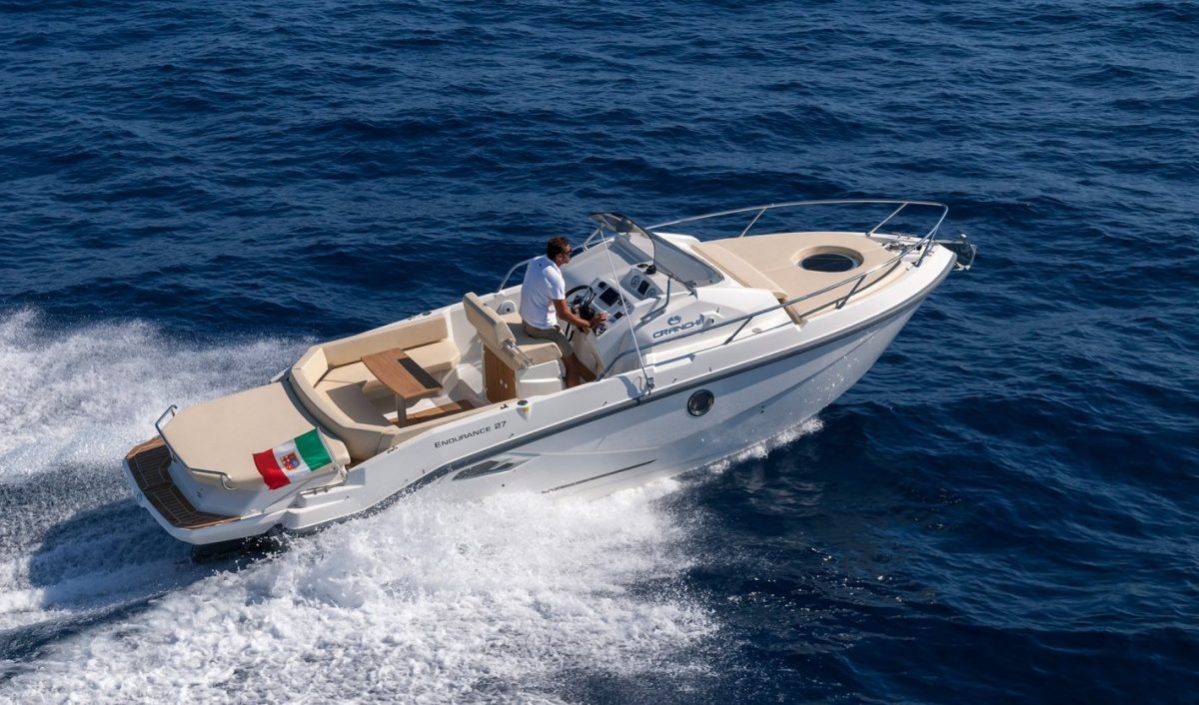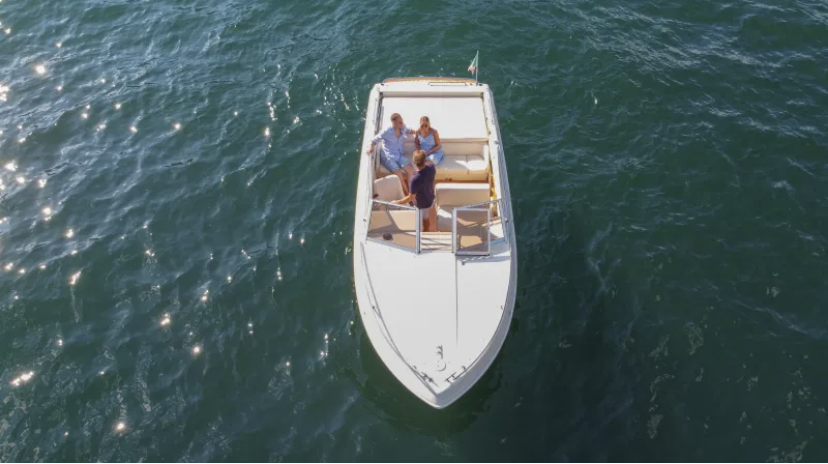 Como Lake Boat rental as called in Italian law, is an occasional rental activity, obviously with captain/skipper duly authorized.