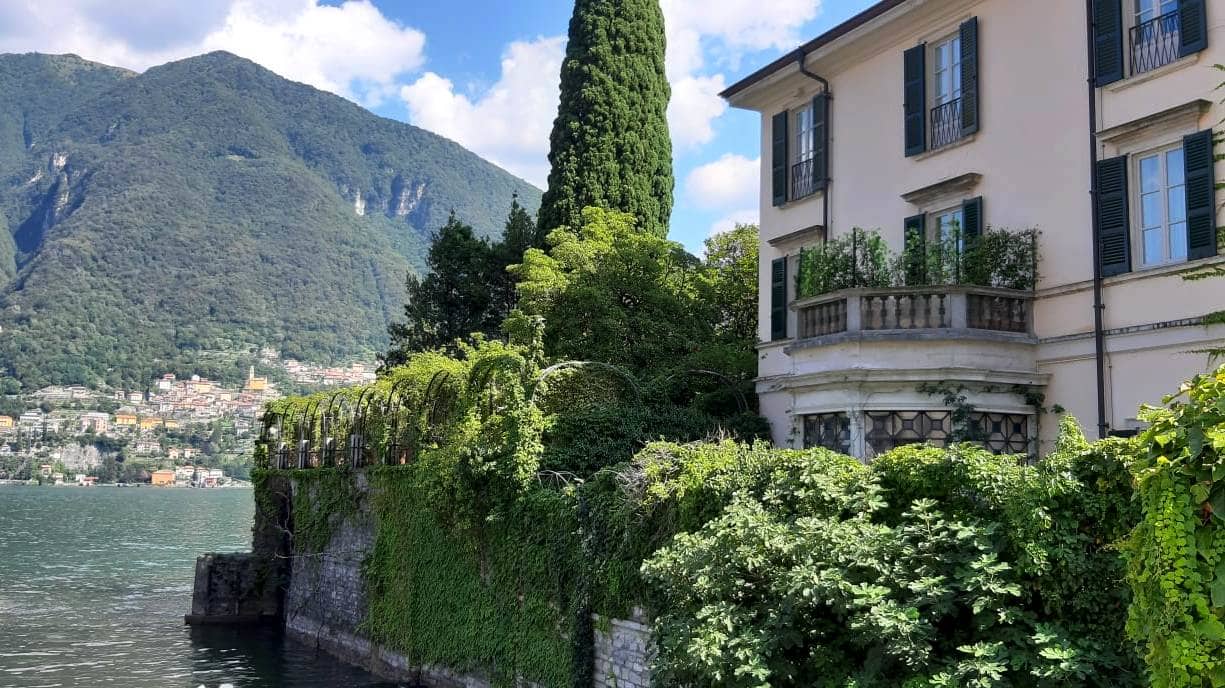 Villa Oleandra in Laglio is the now well-known summer residence of George Clooney, who since 2002 has chosen this quiet town on the western shore of Lake Como to spend his holidays, sometimes in the company of other Hollywood celebrities. Obviously, Clooney's presence has led to a bit of commotion in the tiny Laglio, which has suddenly become the destination of an army of paparazzi, fans and simply curious.
The complex of Villa Oleandra has been present in the cadastral maps of Laglio since 1720, albeit with different shapes compared to the current state. In 1834 the owners of the time, the Stoppani family, carried out a first amalgamation of the building with the surrounding land, which was then completed in 1868 by the Antongini family. In 1877 the building, which finally corresponded to the current plan, passed to the Vitali family. In the meantime, the entire complex had already been transformed into a villa, as evidenced by a reproduction of 1848. During the twentieth century, Villa Oleandra was sold to owners of American origins, the last of which was the family of billionaire John Heinz.
It was the heirs of the "King of ketchup", in the summer of 2001, who offered help to the bewildered George Clooney, ditched by his Harley-Davidson right in front of the gates of the villa. The American actor, engaged in a ride on the Alps aboard his powerful motorcycle, fell in love at first sight with Villa Oleandra, especially with the breathtaking panorama that could be admired from its windows, and in a short time he decided to buy it for about 10 million. dollars. Since then, the door of the luxurious building, located in Via Vecchia Regina 20 and surrounded by a large botanical park, has been crossed by numerous Hollywood VIPs, all welcome guests of Clooney, including Cindy Crawford, Brad Pitt, Matt Damon, Catherine Zeta Jones and Michael Douglas.
In 2004 the actor made famous by the television series "E.R. - Doctors on the front line ", he also became the owner of Villa Margherita, an Art Nouveau building located very close to Villa Oleandra and communicating with it through the Riva Soldino bridge.